Arcane Journeys the Fantasy Adventure Board Game
- MINI-PACK 1
- Released Expansion.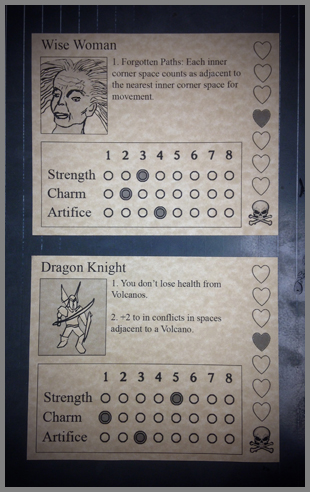 2 new characters to play in any scenario or expansion: The Dragon Knight, who gets a bonus at Volcanos, and the Wise Woman, who knows secret paths to follow.
Main Game
$2.99
(includes Shipping)

Be sure to include a valid mailing address, so I can send you this game.