Arcane Journeys the Fantasy Adventure Board Game
- ITEM PACK 2
- Released Expansion.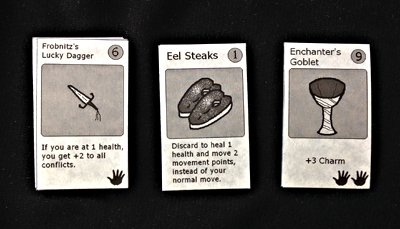 20 more items to put into your item deck. Including a couple of cursed items that activate when players land on each other, and some things that swap things like items and players around the board.
Main Game
$3.99
(includes Shipping)

Be sure to include a valid mailing address, so I can send you this game.