Arcane Journeys the Fantasy Adventure Board Game
- THE DUNGEON
- Expansion in development.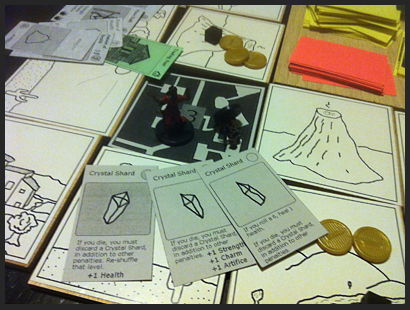 A new, quicker game expansion where you rush through the dungeon to try and be the first to get a majority of the lost magic crystals. Puts a great new twist on the basic game, and includes 5 new tiles, 100 new encounters, and 6 newe characters.
Main Game